Our current Ultralox focus
We fabricate 6' & 8' standard rails but can create custom lengths down to 1'.
We also fabricate fence from this aluminum product.
Fabricate in 2 days providing everything is in stock.
Deliver in 3-5 days (local-5 surrounding counties).
Special order/ADA & fencing call for lead times.
We have our own delivery trucks – small orders may require outside shipping.
We have an extensive inventory on hand.
Specialized personnel for Ultralox/Harmony with a dedicated phone line for orders. 1-512-443-1884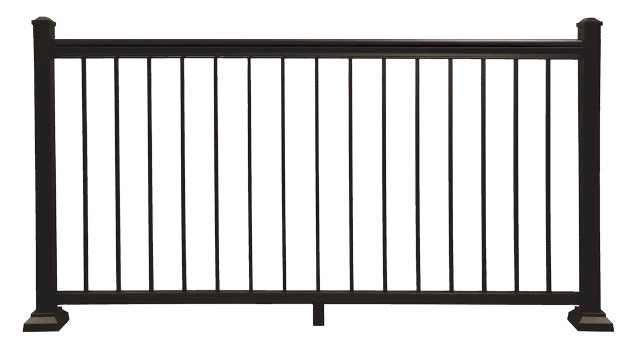 STRONG ENOUGH FOR COMMERCIAL. ELEGANT ENOUGH FOR RESIDENTIAL.
Aluminum picket railing system strong enough for commercial applications with elegance for any residential application.
ULTRALOX INTERLOCKING® TECHNOLOGY high-performance railings are made of durable aluminum with a long-lasting powder-coated finish to stay looking like new. We back that up with a 20-year limited warranty. We guarantee that your aluminum railing system will continue looking great for years to come.
Span up to 8'
Prefabricated panels for fast & efficient installation
Durable aluminum construction
Engineered & Approved to ICC-ES AC273 commercial and residential building codes